City's Real Estate Branch adapts to offer online property tours during pandemic
Videos now being use to showcase properties in a safe manner to interested buyers
March 23, 2021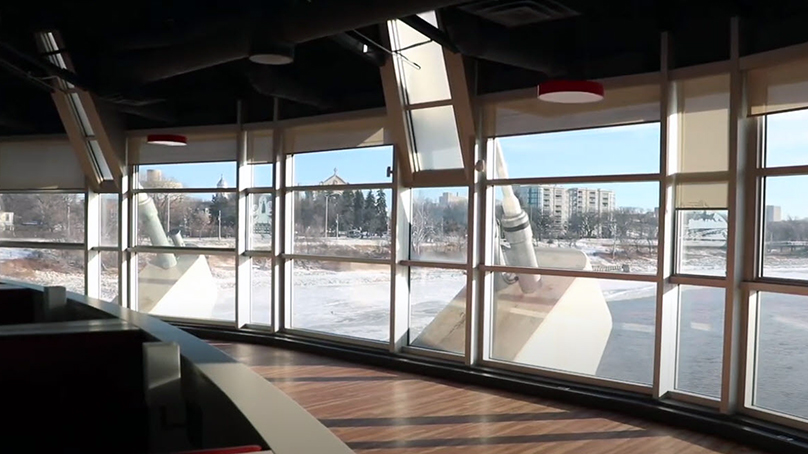 Throughout the past year, COVID-19 has given the Planning, Property & Development Department opportunities to provide customer service through digital solutions. The same logic holds true for the department's Real Estate Branch.
"In 2020, we realized that open houses were no longer an option for the sale of surplus City property, so we looked to video as a solution," said Joedi Pruden, Supervisor Sales and Acquisitions.
The Real Estate Branch identified properties that would benefit from this type of online tour and worked with our Marketing & Branding team to record the videos.
"Real estate agents selling residential properties use this technology all the time and we realized we could offer this service for certain City properties," said Pruden.
So far, the Real Estate Branch has listed the sale of the John Blumberg Golf Course, a property at 700 St. Jean Baptiste, and most recently, a commercial property at 50 Provencher Boulevard (on Esplanade Riel) using videos to help with the sales process.
"Although nothing can beat an in-person view of a property, the benefit of video is that our prospective buyers can look at the videos over and over, rather than a one-time visit," said Pruden.
In terms of future sales, it's hard to predict how 2021 will play out as pandemic restrictions change but the Real Estate Branch is prepared to continue adapting. Any future real estate videos will be shared on the City's YouTube channel.