Peer training helping to build strong City workforce
Courses offered by colleagues
June 24, 2019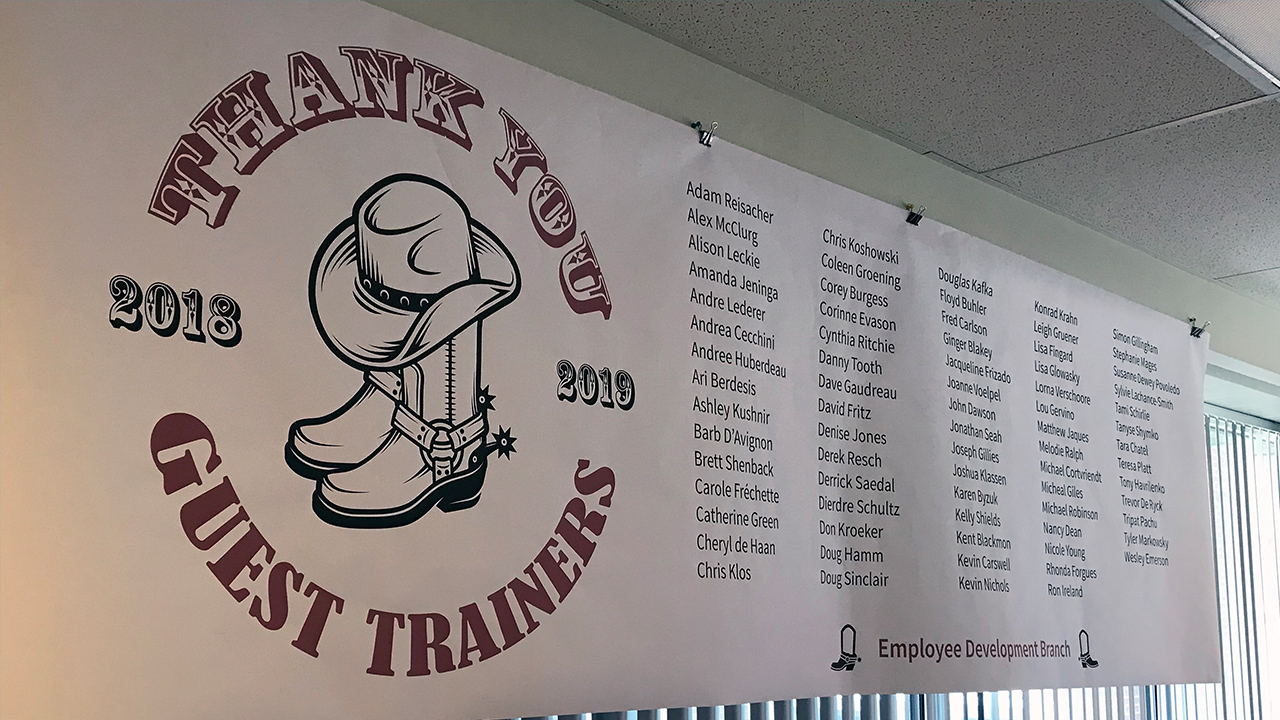 From learning how to use a fire extinguisher to accessible customer service training, the list of City of Winnipeg employee development opportunities covers a wide range of topics.
It's all a part of the City's ongoing commitment to employee learning and development.
"We understand this is a shared responsibility between our employees, their departments, and our organization" said Amy Samphir, Organizational Development Manager, who doesn't have to look far to find course instructors.
In the 2018-2019 training year, there were 66 guest trainers, employees who voluntarily instruct courses in addition to their day job. The employees are in a range of positions.
"Continuous learning is the foundation of a successful career and being a guest trainer has been an extremely rewarding experience," said Kelly Shields, Director, Assessment and Taxation Department and City Assessor.
The guest trainers work has an immediate impact. They hosted 196 training sessions with 3,469 employees taking part from 2018-2019.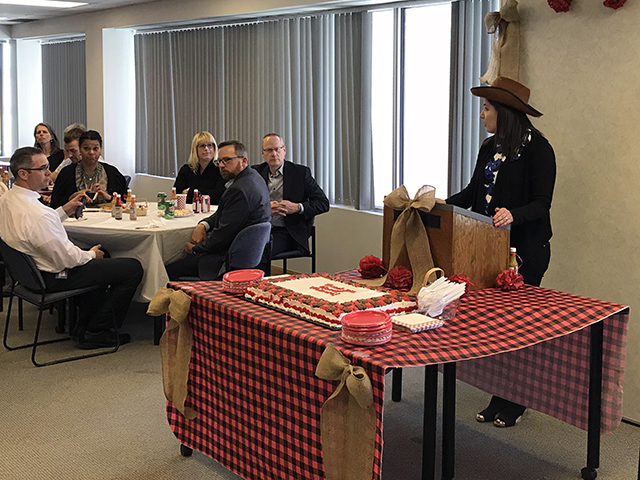 Amy Samphir thanks guest trainers during a western-themed appreciation lunch.
Training opportunities are just one benefit to working at the City of Winnipeg. Current job opportunities can be found on the City's website.