Winnipeg Transit completes install of bus operator safety shields amid pandemic
May 19, 2020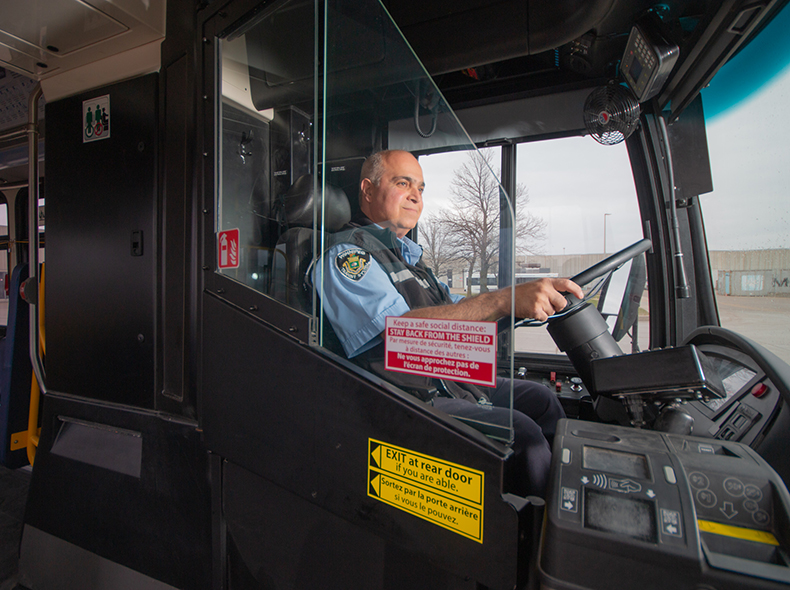 A multi-year project designed to protect Winnipeg Transit bus operators from the threat of assault was completed a month before expected, just in time to serve an unexpected but critical purpose.
"We quickly realized how important the shield was in our defense against COVID-19, as well," said Randy Tonnellier, operations manager for Winnipeg Transit.
In early May, Transit completed the fleet-wide installation of bus operator safety shields, a month earlier than originally anticipated. The shields were brought in to protect bus operators against the threat of violence. In 2017, a bus operator was killed on the job, sending ripples of shock throughout Winnipeg Transit.
Operator Logan Poole remembers a series of discussions in the wake of the death, unlike any other he had experienced in his 16 years at Transit. He said management gave them an open floor to talk.
Similar discussions over how to increase safety were also taking place at City Hall, and a committee was formed at Transit, made up of managers like Tonnellier, maintenance staff, other stakeholders and operators like Poole.
Years earlier Transit had tested and decided against a different type of safety shield that wasn't popular with operators. Poole said there were issues with visibility, longevity and durability, but also that some operators weren't keen on the idea of any shield.
The committee took steps to ensure they landed on a design that addressed the physical issues with the previous one, conducting extensive research to come up with their specs. It reached out to other transit systems to hear what kinds of attacks operators had faced and what kind of barrier would be the best to prevent them, then issued a detailed RFP.
From December 2017 to August 2018, a time-span that would allow for testing in all weather conditions, around 700 operators had the chance to try out two different shield designs, including the one that was selected.  It was made of a tempered glass, had a slide window and didn't take up premium space in the aisle.
In spring 2019, City Council voted in favour of a plan to spend an estimated $3.15 million to see the shields installed within a year. The first shields were in buses by June of 2020 and Transit committed to seeing the rest installed within a year.
"We really had to hustle," said Tonnellier, noting the manufacturer also needed to be up to the timeline. Fortunately, it was met, and by the time COVID-19 arrived in Winnipeg in March 2020, shields had been installed in all but a few dozen buses.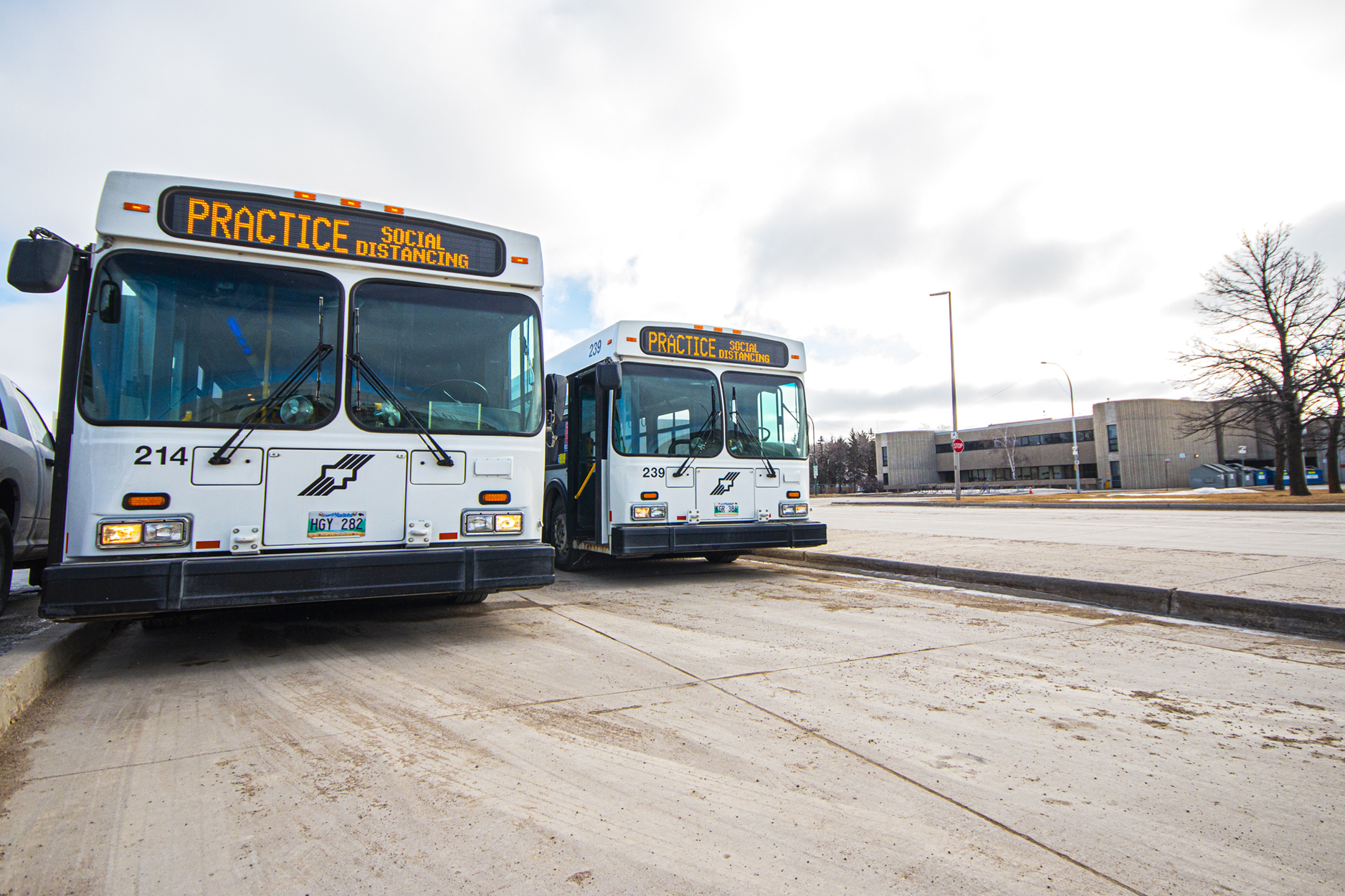 "We were able to have only shield-equipped buses on the road," said Tonnellier. "So we were lucky that way, adding a physical barrier to help protect our drivers from the spread of the pandemic."
Tonnellier said he can't recall any discussion in the planning stage over the potential value of the shields during a pandemic, as a barrier.
"It's just a very fortunate coincidence," he said.
Poole called the shield an extra boon in the fight against the virus, but emphasized he and other operators feel more secure knowing it's there to serve its intended function: preventing attacks.
"If you ask anyone who's had a scary situation how they feel about the shield, they'll tell you they're glad it's there," he said.