City of Winnipeg Archives marks 75th anniversary of Victory in Europe Day
New online exhibit showcases the celebrations held in Winnipeg at the time
May 7, 2020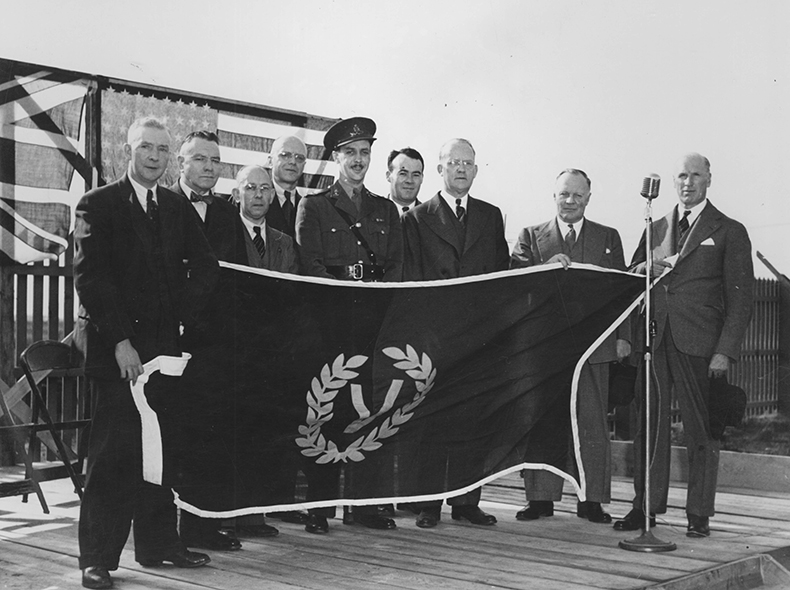 It was announced 75 years ago, on May 8, 1945, that Nazi Germany had surrendered to the Allies, ending the Second World War in Europe. From celebrations at Eaton's to gathering on the Manitoba Legislature grounds, the way Victory in Europe (VE) Day was marked in Winnipeg is the focus of a new digital exhibit by the City's Archives.
The exhibit highlights relevant material on Winnipeg in Focus. It was originally supposed to be displayed at City Hall but it was converted to a digital exhibit because of COVID-19. This ensures the milestone anniversary did not go by unnoticed.
"One of the things I found interesting about the photos is the way they show just how totalizing the war was in the lives of Winnipeggers," said Jarad Buckwold, Digital Archivist at the City of Winnipeg.
In addition to photographs from VE Day and others showing life in Winnipeg during the war, the exhibit includes the Honour Roll of City employees who served during the war. Commissioned by the City in 1946, it features 537 names with stars next to the names of the 23 employees who died during the war.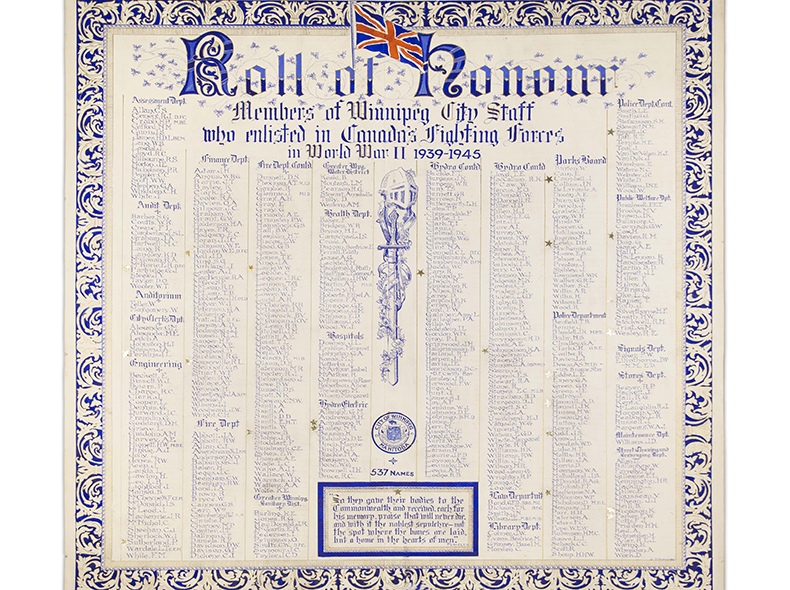 The Honour Roll used to hang in City Hall before it was transferred to the Archives for safekeeping. It is one of thousands of records in its collection related to civic government during the Second World War.
"One important thing to remember is that life in Winnipeg did not stop during the war, as these photographs show. Civic Government and City services continued to operate," said Buckwold.
Buckwold hopes by sharing these records, we will remember and commemorate those who fought in the Second World War and the times our city has come together to overcome challenges and to celebrate.