Proper disposal and storage methods for elm wood
Pruning of elm trees is banned from April 1 – July 31
May 20, 2020
With the October 2019 storm, residents may have more tree debris around their home than usual. It's important for resident to know how to properly care any elm trees or wood on their property.
"The storage of elm wood in Manitoba is prohibited by the Forest Health Protection Act, unless it has been properly treated," said Martha Barwinsky, City Forester, adding this is in effect to try to minimize the impact of Dutch Elm Disease.
Barwinsky said residents can dispose of elm wood by taking it to the Brady Road Resource Management Facility or another 4R Winnipeg Depot, chipping the wood to small pieces, or burning the wood on site if you obtain an Open Air Fire Permit from the Winnipeg Fire Paramedic Service. Residents need to follow all by-laws in relation to burning. This includes never having a fire if wind speeds are greater than 25 km/hr, even if they have a permit.
"It is illegal to transport elm wood for any reason other than disposing of it at an approved disposal site like Brady," she said.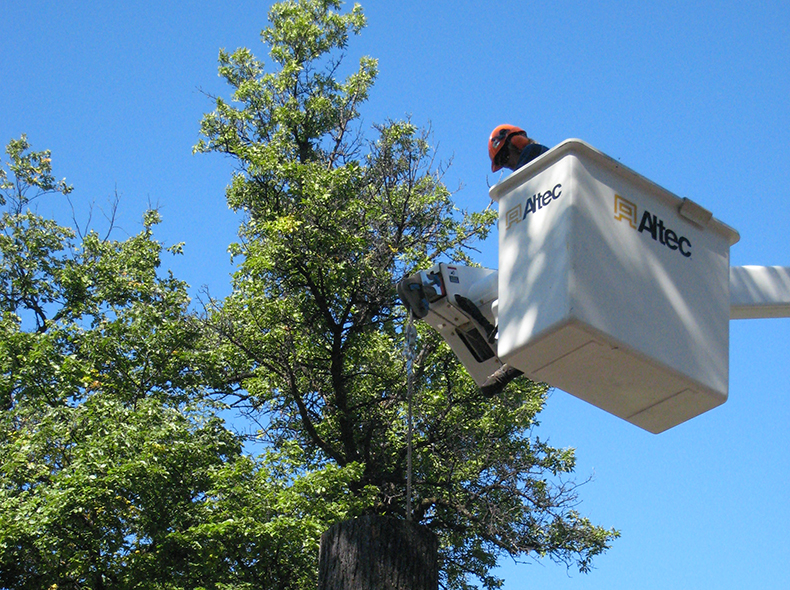 Urban Forestry Branch surveillance teams will be visiting private yards to survey for elm firewood and other elm wood debris to make sure residents are disposing of it properly. The City started this year's program in April, a few weeks earlier than normal, because of the anticipated larger volume of firewood piles being stored as a result of the October storm.
 "Also important to know is that the elm tree pruning ban is now in effect as freshly-cut branches attract elm bark beetles which can carry the Dutch Elm Disease fungus to healthy elms," said Barwinsky.
If you are unsure of the type of wood stored on your property, you can request an inspection by contacting 311.