The City of Winnipeg marks National Indigenous Peoples Day
June 19, 2020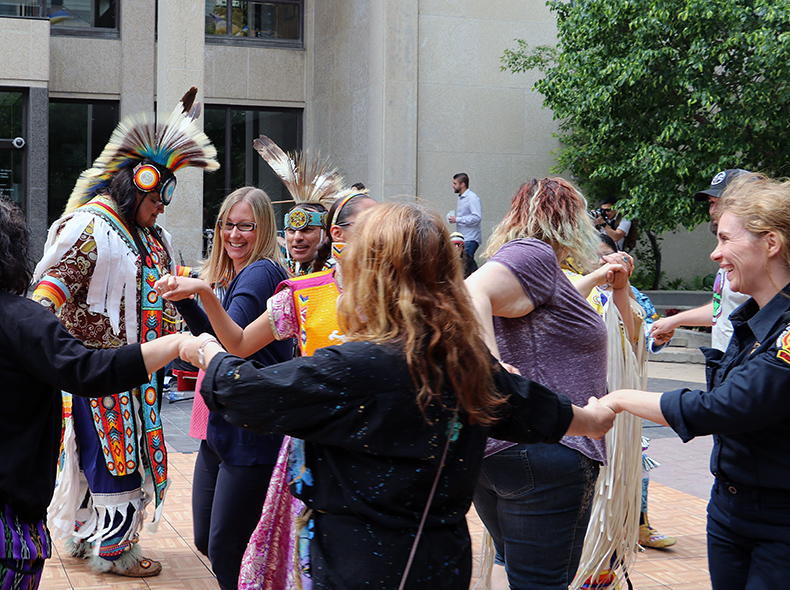 The City of Winnipeg is proud to recognize National Indigenous Peoples Day.
Held annually on June 21 – the summer solstice, National Indigenous Peoples Day is an official day of celebration recognizing and honouring the achievements, history, and rich cultures of First Nations, Inuit, and Métis peoples in Canada.
The City typically marks the day with a ceremony at City Hall for employees and members of the public featuring cultural performances, displays, and activities. While we aren't able to celebrate in-person this year due to the COVID-19 pandemic, we're encouraging all residents to take the time to learn more about the significance of the day.
As part of the City's commitment to the Truth and Reconciliation Call to Action #57 Training, a workshop on the significance of the summer solstice is offered to City employees. With the assistance of Cultural Providers, employees can participate in similar workshops throughout the year.
"The teachings in these workshops are an important part of Winnipeg's Journey of Reconciliation," said Rhonda Forgues, Manager of the Indigenous Relations Division.