City marks National Day for Truth and Reconciliation
Day serves as an opportunity for remembrance, reflection, action, and learning
September 29, 2021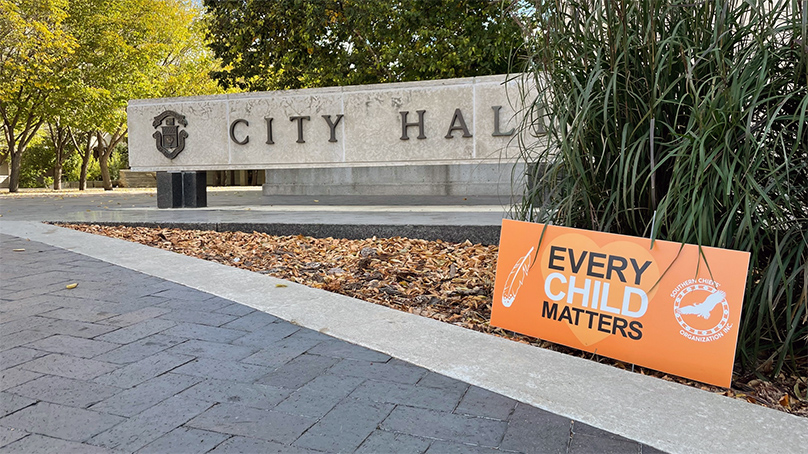 As Canada prepares to mark the National Day for Truth and Reconciliation for the first time on September 30, we will also be recognizing the national day of remembrance for the victims of the residential school system.
"This summer, the depth and magnitude of the tragedy endured by the victims of residential schools came crashing in on all of us," said Michael Jack, the City's Chief Administrative Officer.
We believe it is very important that every civic employee has the opportunity to participate in this commemoration in a meaningful way. All our civic offices will be closed on September 30 and flags will be lowered on City buildings. The Winnipeg sign will also be illuminated orange.
We are encouraging employees to participate in a variety of community-led educational opportunities to learn more about the impact of residential schools. Earlier this month, the Indigenous Relations Division, with the National Centre for Truth and Reconciliation (NCTR), held a virtual workshop for employees in honour of Orange Shirt Day, which is also on September 30.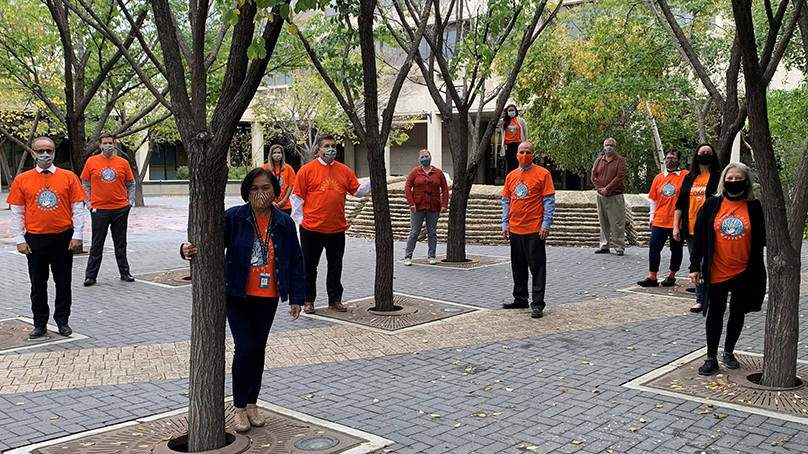 Orange Shirt Day is a national campaign to honour the children of residential schools, and the healing journey of residential school survivors and their families.
"Wearing an orange shirt in the workplace may seem like a small gesture but we have to remember that, historically, the City may not have been a welcoming place to Indigenous People," said Cecil Sveinson, Manager of Indigenous Relations.
In previous years, we have marked Orange Shirt Day with employees wearing orange shirts to show their commitment to reconciliation and support for residential school survivors. This year, employees are encouraged to wear an orange shirt to work on September 29, as well as on September 30 for those working that day.
Winnipeg Transit will be recognizing it is the National Day for Truth and Reconciliation on their digital signs on buses on September 30.
Winnipeg Public Library has put together a comprehensive Info Guide with links to a variety of resources to learn more about residential schools.
The National Day for Truth and Reconciliation may bring up memories of traumatic experiences.  For former Residential School Students and their families, the National Indian Residential School Crisis Line provides emotional and crisis referral services 24 hours a day, at 1-866-925-4419.