Wait, zip, and wave on Winnipeg streets this summer
Zipper merge program officially launches
June 13, 2022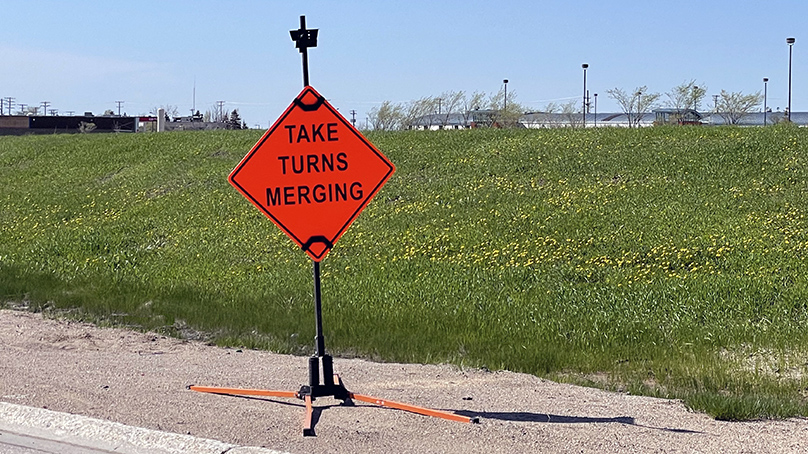 Did you know that changing lanes as soon as you see an upcoming lane closure is the wrong way to merge?
The best way is actually to wait, zip, and wave.
This means continuing to travel in your lane until you reach the barricade, waiting (ideally for just one car to pass) to proceed, merging in a let-one-drive-one pattern like the teeth of a zipper coming together, and waving your appreciation to the driver behind you.
We'll be giving drivers a bit of an extra nudge this summer with official zipper merge signage at some designated construction zones and "Wait, zip, wave" advertising from both us and our partners at Manitoba Public Insurance.
The hope is educating Winnipeggers on a friendlier way to move through lane closures together.
"Zipper merging is actually counterintuitive to what many Winnipeggers believe is proper merging behavior," said David Patman, Manager of Transportation with the City's Public Works Department.
Winnipeggers are encouraged to watch for zipper merge signs in designated construction zones this summer, but – perhaps more importantly – to start practicing this mindful merging anytime they approach a lane closure.
"Merging mindfully ultimately makes construction zones more efficient and makes for a smoother ride for all of us," said Patman.