Get active safely outdoors with a variety of activities
December 15, 2020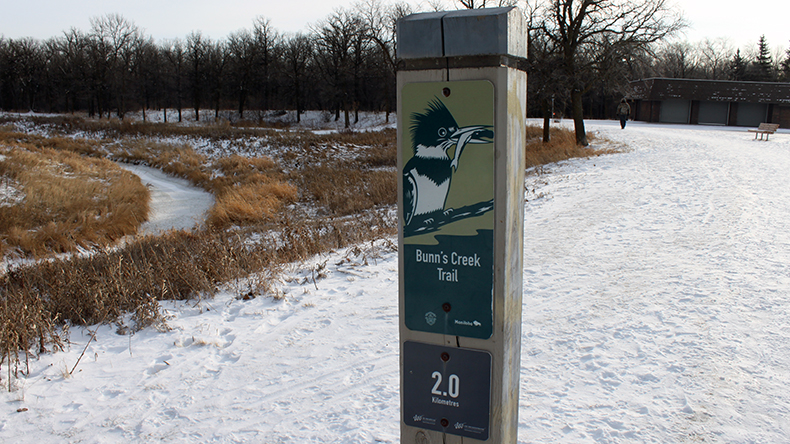 Winter in Winnipeg is a great time for residents to get outside and safety explore their city. This is even more important during the COVID-19 pandemic, when staying active has benefits to our physical and mental health.
"We can all get that much-needed fresh air, and enjoy the many amenities that remain open at this time, while still following provincial health orders."said Dave Domke, the City's Manager of Parks and Open Space.
If you love to go for a walk or run, all of our parks are open with a variety of trails and pathways, as well as playgrounds, to discover. You can also embrace the tall grass prairie by exploring the self-guided trails at the Living Prairie Museum. They are open from dawn until dusk.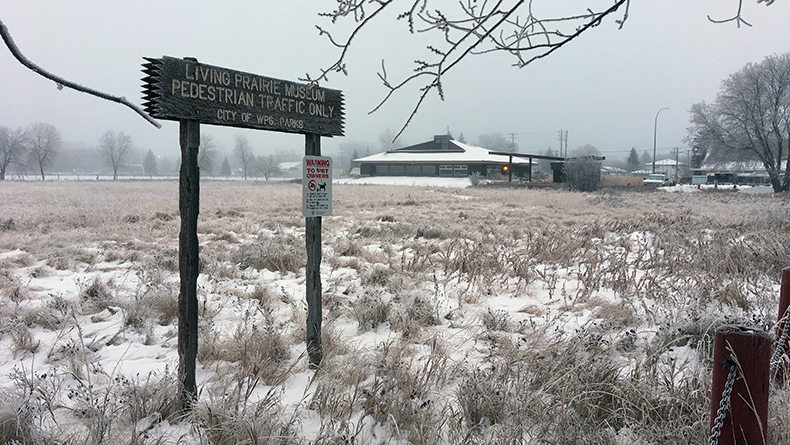 Our active transportation routes and cycling network are also great ways to stay active and explore the city. During the winter, the infrastructure receives an enhanced level of snow clearing.
"The enhanced level of snow clearing ensures these important connections are available to users," said Michael Cantor, Manager of Street Maintenance.
Don't forget about your furry four-legged friend. Our off-leash dog areas are great for exercising even the most energetic pooches.
It is incredibly important for residents to continue to follow provincial public health orders and safety measures while enjoying outdoor activities. This includes staying at least two metres aware from every other person, unless they are members of your household, and respecting provincial group size restrictions.
As more snow falls, and the weather cooperates, we will also be grooming trails in our parks and golf courses for cross-country skiing, preparing our toboggan slides and winter slides, and maintaining our outdoor pleasure rinks.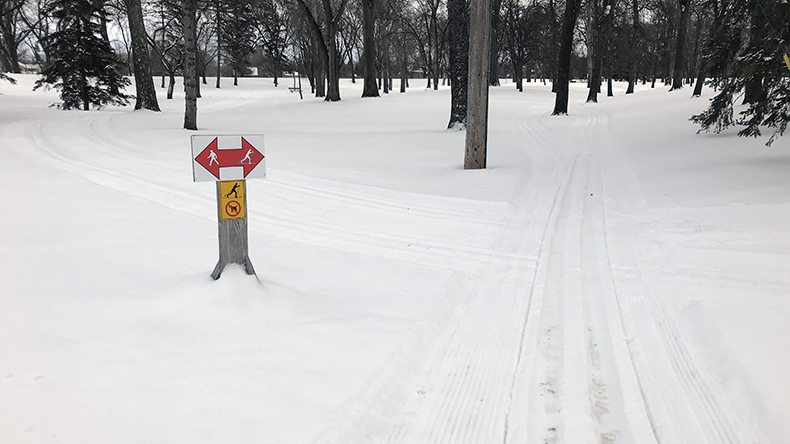 While you might be tempted to, you should never venture out on to retention ponds during the winter. The ice conditions can change rapidly and without warning because water from melting snow or nearby water main breaks continues to flow into the ponds, and is often mixed with street salts that can cause the ice to melt and thin quickly.