You herd it here first – sheep grazing at Living Prairie Museum
July 18, 2022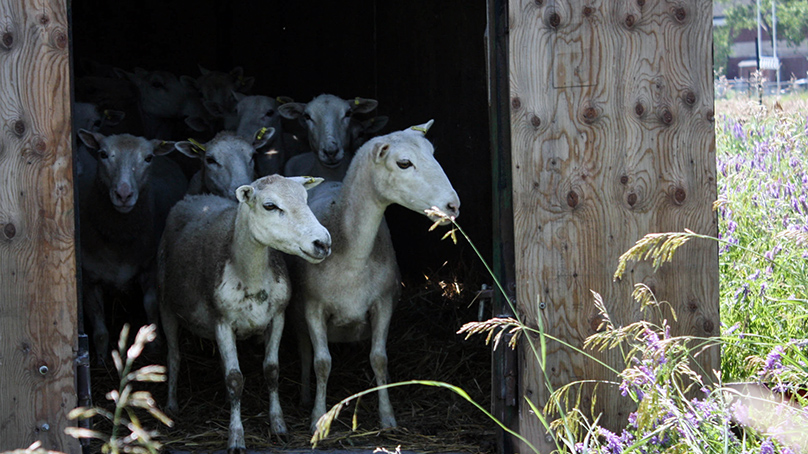 They're baaa-ck - our Living Prairie Museum has sheep grazing for the next three weeks. It's part of a project that uses these animals to help with vegetation management.
This is the fourth year that sheep will graze at the museum. Twenty sheep will be living in a temporary, moveable fenced-in area at the museum.
"Sheep are selective in what they eat and grazing is an effective way to help control weeds in our native tall grass prairie preserve," said Rodney Penner, City Naturalist.
We are delivering this pilot project in partnership with Millar Safety & Environmental Services, the Friends of the Living Prairie Museum, and a long-time Manitoba sheep farmer.
"We are ensuring grazing is conducted in accordance with the Canadian National Farm Animal Care Council Code of Practice for the Care and Handling of Sheep, which guides management and welfare practices for housing, care, transportation and other aspects of other animal husbandry," said Penner.
Over 150 species of prairie plants and a great array of prairie wildlife can be found at the Living Prairie Museum. Its goal is to provide awareness and conservation of natural areas, specifically tall grass prairie, through environmental education.
If you plan to visit, please remember to stick to designated trails. Dog owners must also keep their pets on a leash and pick up after their pets.
Originally posted on July 7, 2021