Human rights mural created by students now on display at City Hall
'Everybody has the Right' on loan from Health Sciences Centre Winnipeg
February 4, 2020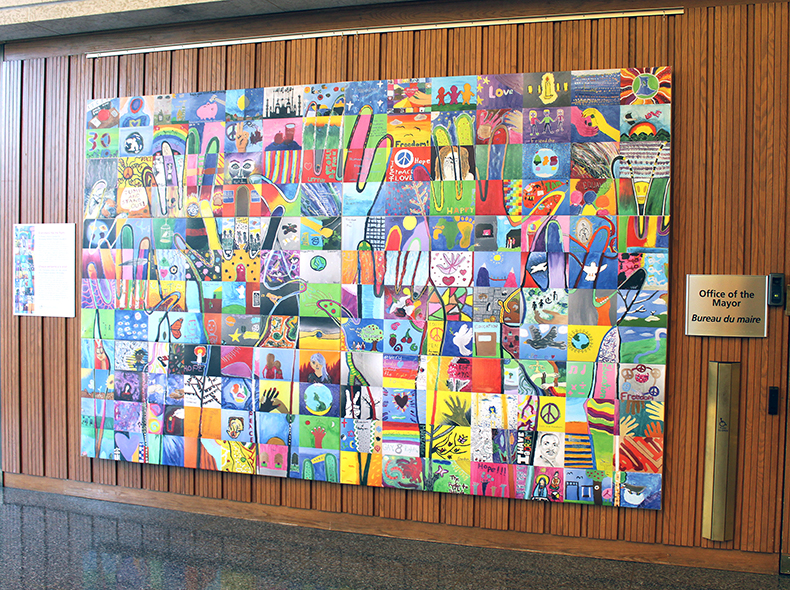 Visitors to Winnipeg City Hall will notice a colourful mural with an important message recently installed on the second floor of the council building.
The mural, entitled 'Everybody has the Right,' is made up of 168 images created by 77 students at the Winnipeg School Division in 2014 in celebration of human rights and the opening of the Canadian Museum for Human Rights.
The individual images have been combined to form a mosaic of upraised hands.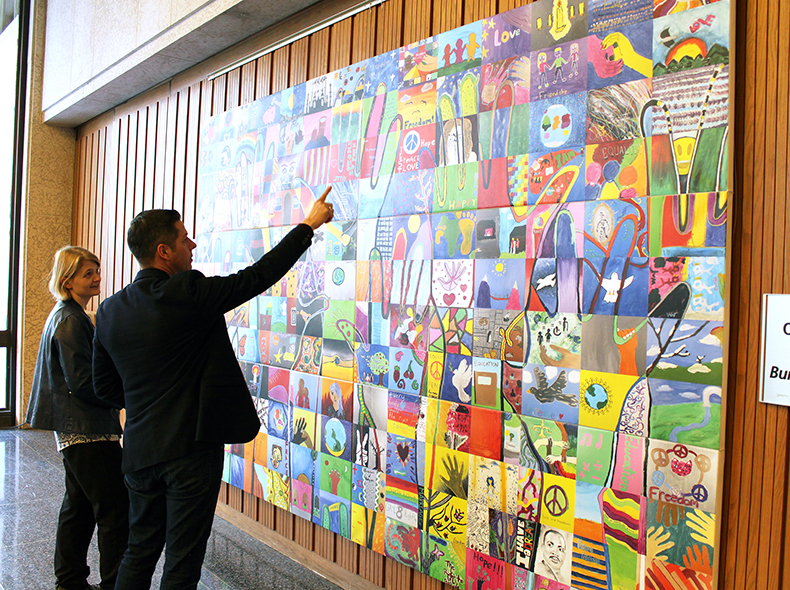 The Division gifted the mural to Health Sciences Centre Winnipeg (HSC) and it is now part of HSC's permanent collection.
Recognizing the value of the mural and the need to share it with Winnipeg residents, HSC approached the City to install the art work on a year-long loan.
It was installed in the Mayor's Foyer at the end of 2019.