Transcona Library receives Three Green Globe certification
Recognizes eco-efficiency and environmental design
May 28, 2020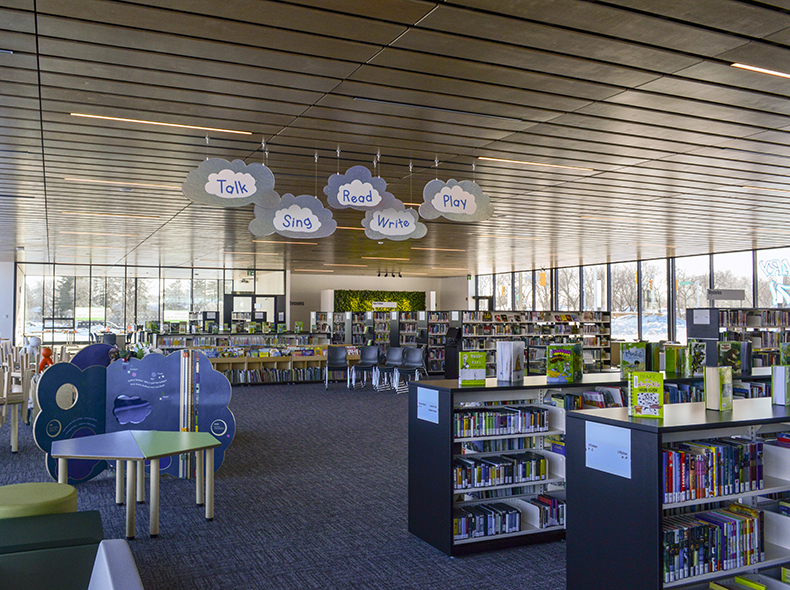 On top of being a place to check out books and take in programming, the new Transcona Library was also designed with the environment in mind.
The facility, which opened in March 2019, has received Three Green Globes certification for its eco-efficiency and environmental design. The certification is internationally recognized and is based on performance in several categories including energy usage, emissions, and project management.
"This certification is another reason we are proud of the Transcona Library," said Ed Cuddy, Manager of Library Services.
Designed in partnership with Cibinel Architecture, the library features a living green wall which improves air quality, reduces ambient noise and contributes to a feeling of well-being. There is also an energy efficient mechanical system, LED lighting, and energy efficient glazing on the windows to allow an abundance of natural light in.
The Transcona Library was identified as a priority in the Library Redevelopment Strategy. The former Transcona Library was built in 1961, and had limited parking and accessibility, and a floor plan that could not meet the needs of today's library users.