Tips for how to safely enjoy spray pads during COVID-19
June 3, 2020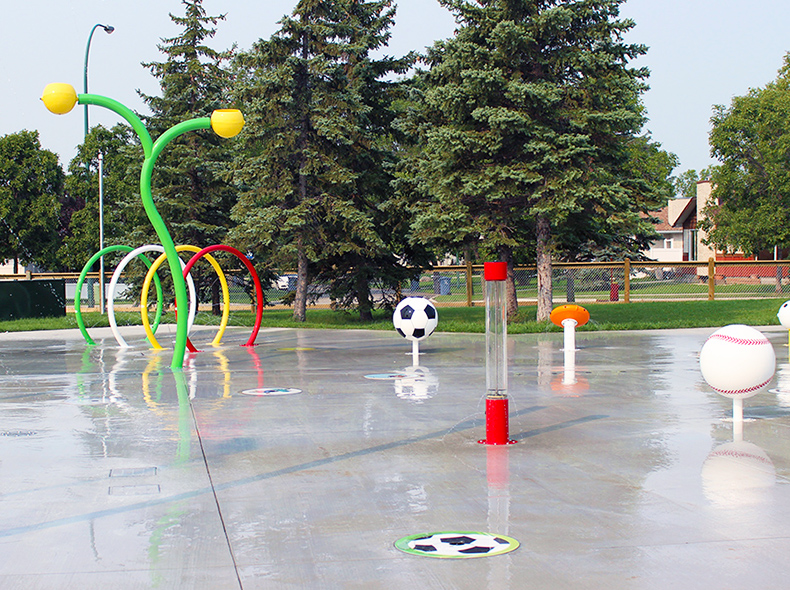 Spray pads are a great way to cool down during a hot Winnipeg summer, but during the COVID-19 pandemic, there are a few extra precautions to take to make sure you have a fun and safe visit.
Be prepared
There are no washrooms at stand-alone spray pads. The sites will also not be cleaned or sanitized, so make sure to wash or sanitize hands after use. The sites should be used at your own risk.
Feeling sick? Stay home
Everyone planning on visiting a spray pad is required to self-assess. Anyone experiencing any of the COVID-19 symptoms should not use a spray pad. Symptoms can be found on the Province of Manitoba's website.
Practice social distancing
Social distancing is required at our spray pads. Everyone is required to maintain a distance of at least 2 metres of space from every other person at the spray pad. This does not apply to residents of the same household.
Be aware of your surroundings
Spray pad sites are unsupervised and not monitored. Make sure to closely watch the children you are with to ensure they are safe. Currently, no one should be in a group of 50 or more people because of COVID-19 restrictions. You should be mindful of the number of people in the spray pad site.
Check location details
Before heading out to the spray pad in your area, you should double check the location details to ensure the site is operating. Hours of operation typically are 9:30 a.m. – 8:30 p.m. daily and admission is free.