Winnipeg moves up to 2nd on the 2019 Open Cities Index
The index gauges the level of openness of Canadian cities
December 4, 2019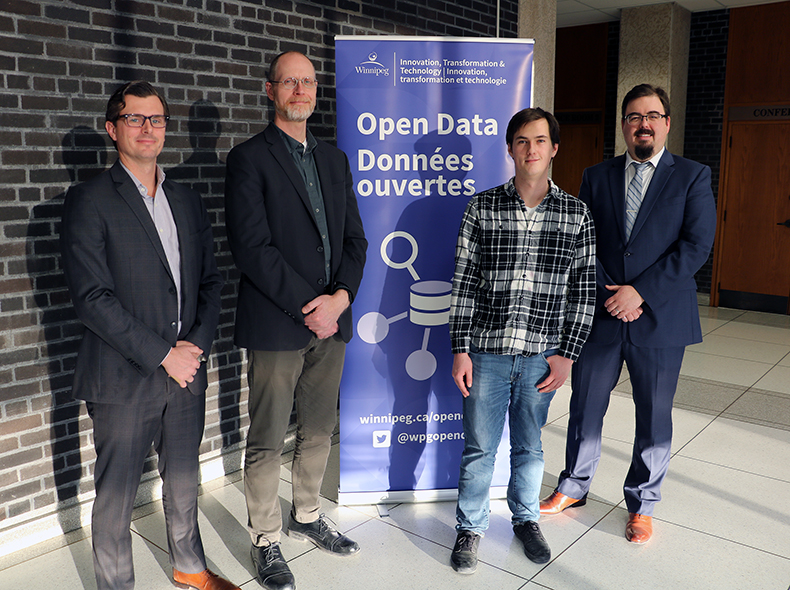 (L-R) Marceli Walczak, Doug Hamm, Tayler Frederick, and Andrew Burton are all involved with the City's Open Data Program.
The City of Winnipeg's commitment to greater openness and transparency can be seen in the latest rankings on the Public Sector Digest's Open Cities Index.
Winnipeg has been ranked second in the country on the 2019 index that gauges the level of openness of Canadian cities by analyzing the state of municipal open data programs. This marks an improvement from 2017's third place ranking, and tenth in 2016. No rankings were provided in 2018.
"The actionable guidance and meaningful feedback we receive through the Open Cities Index is truly valuable," said Glen Cottick, Acting Chief Innovation Officer.
Open data is information that is widely available in a format that can be read by a computer and is made available for anyone to use, transform, or republish without restriction. Open data operates under the principle that the data gathered on behalf of the people belongs to the people.
The City released 19 new datasets throughout 2019 and can be found on the City's Open Data Portal.  In all, more than 140 datasets have been made available.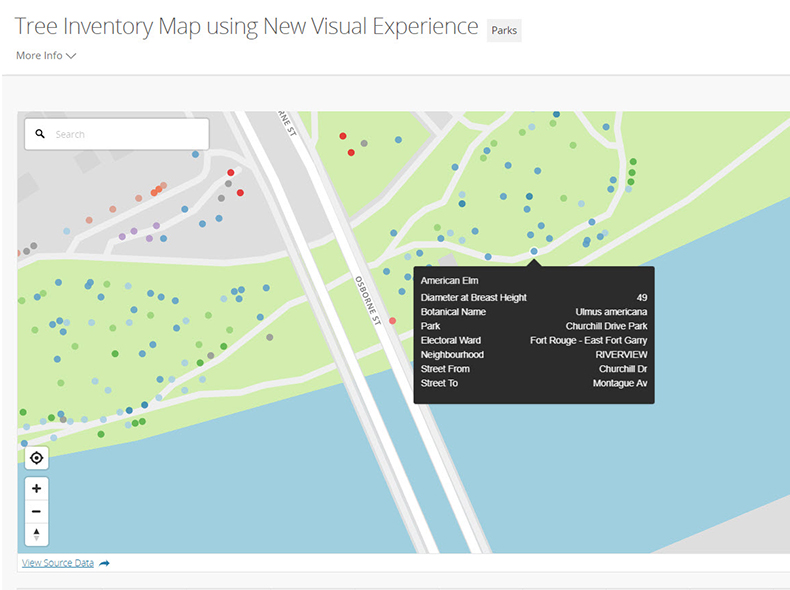 The datasets allow residents to find out everything from what kind of tree is on their boulevard to the on-time performance of Winnipeg Transit. The Open Capital Projects Dashboard is also powered by open data showing the status of capital projects with budgets of $5 million or more.
The practice of providing open data must respect all legislation and regulations regarding freedom of information and protection of privacy.