Winnipeg Fire Paramedic Service debuts updated dispatch system
New technology will drive faster responses and keep responders and residents safer
May 6, 2022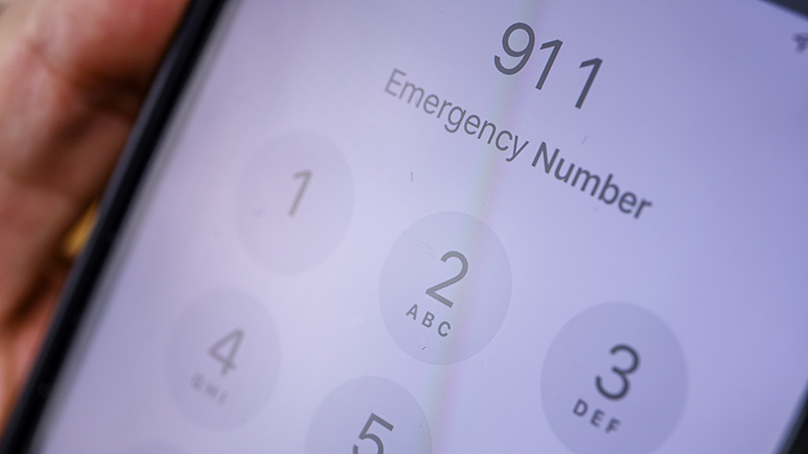 In an emergency, seconds count. You quickly dial 9-1-1, tell the call-taker what has happened, and within minutes responders arrive to the scene. While it seems simple enough, there is a lot going on in the background to make it all happen.
To ensure 9-1-1 staff and frontline responders can communicate effectively in order to provide a timely response, we have a computer-aided dispatch (CAD) system, which serves as the backbone of our emergency response. It is a sophisticated suite of software and technical components that allows for 9-1-1 call handling and dispatching, GIS mapping, station alerting, and data analysis.
In the early morning hours on April 5, 2022, the Winnipeg Fire Paramedic Service (WFPS) flipped the switch on a new CAD system, replacing a system that the department had used for over 25 years.
"The majority of our members have spent their entire careers working from the same system so we knew that the change would be difficult. Moving to an entirely new way of doing things is not easy, and it's even more difficult given the high-stress situations our members encounter so I commend them for their adaptability and commitment," said Christian Schmidt, Chief of the Winnipeg Fire Paramedic Service.
Users of 9-1-1 didn't notice the change when it occurred – that was the goal. Development of the new CAD system and the preparation for the cutover were underway for the past two-and-a-half years. Our 9-1-1 staff and all frontline responders completed comprehensive training on the new programs and equipment while technical staff spent months testing the new system to ensure the transition would be seamless.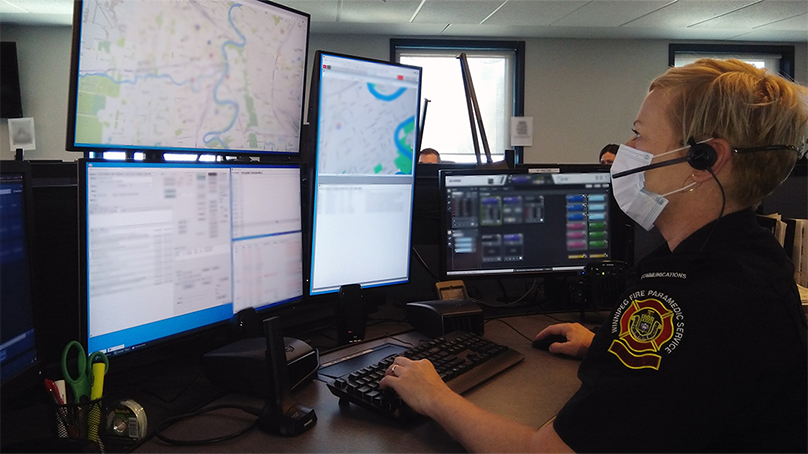 The new CAD system offers improved communication and automatic vehicle location functions, which in turn increases the safety of frontline responders while also improving response times. It also has newly-developed map and routing tools, which address recommendations made in the 2020 Strategic Direction. Improved data analysis will assist the department in decision-making and adapting to trends in order to provide better service to residents. The new system  also helps prepare for the integration of Next Generation 9-1-1 (NG911).
"While our old system and the local support we received for it served us extremely well for over two and a half decades, technology has come a long way requiring us to prepare for Next Generation 9-1-1 services." said Chief Schmidt.
NG911 is an initiative aimed at modernizing 9-1-1 services across Canada. As more residents switch from landline telephone services to digital and mobile services, new technology is needed in order for 9-1-1 services to keep pace with the ways people communicate. While 9-1-1 currently accepts phone calls, in the future it will also be equipped to accept text messages, images, video, and other data.
At this time, there is no estimated timeline for the roll out of NG911 in Winnipeg.