Summer recruitment fair aimed to remove barriers for youth seeking employment
Approximately 100 low-income, Indigenous, and Newcomer youth were invited to attend
March 25, 2022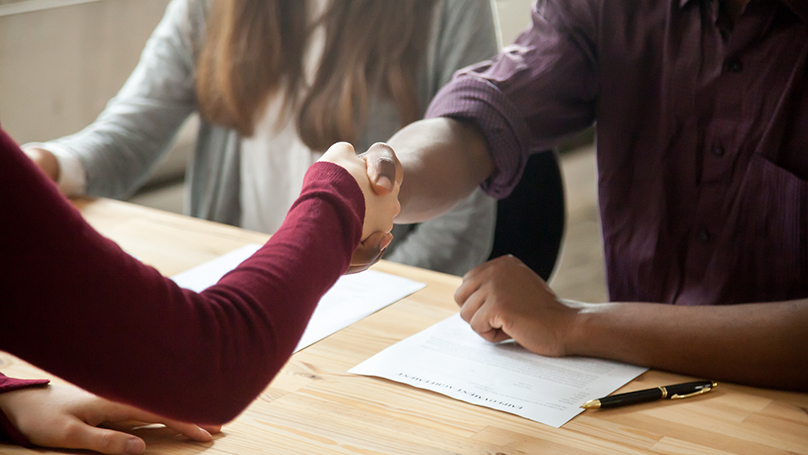 Finding a job can be a difficult experience, particularly for youth facing barriers to employment. Earlier this week, we held a summer recruitment fair designed to remove those barriers and make the process less daunting.
We reached out to several community groups and encouraged them to invite low-income, Indigenous, and Newcomer youth they support to attend and learn about what opportunities for summer and seasonal employment are available at the City.
Approximately 100 youth ended up participating in the fair that was held to coincide with the International Day for the Elimination of Racial Discrimination on March 21. They received short presentations on the positions available, as well as interview and employment tips, such as how interviews will be conducted, how to promote themselves, and how important it is to have a social insurance number (SIN) and a bank account.
They were also offered the opportunity to be interviewed on site as part of our recruitment efforts to fill roughly 300 seasonal positions, including Recreation Technicians, and Student and Seasonal Labourers.
"We are also working with our departments to remove any additional financial barriers to employment for youth hired from this fair, including covering the cost of police information checks, as well as providing First Aid and CPR-C courses without charge," said Chris Brens, the City's Manager of Community Development.
If you are looking for work, make sure to check our careers page regularly to see what you can apply for. We are always hiring for a variety of jobs.
We offer competitive salaries, benefits, and value diversity in our workplace. Indigenous peoples, women, racialized peoples, persons with disabilities, 2SLGBTQ+ peoples and Newcomers are encouraged to self-declare.