Virtual Police Response project recognized with innovation award
Collaboration helped reduce response times by 88 percent
March 14, 2022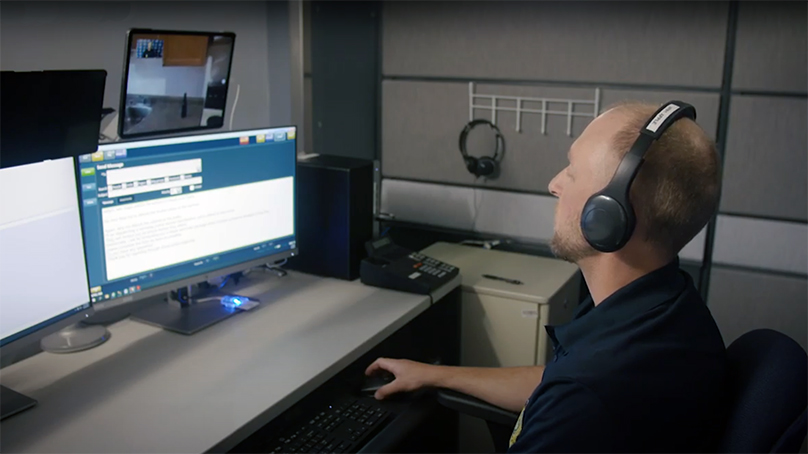 An initiative to improve Winnipeg Police Service response times through video has been recognized with a 2022 Smart 50 Award.
The Smart 50 Awards are given annually to innovative projects from municipalities across the world. This is the first City of Winnipeg project to receive the award.
A collaboration between the Winnipeg Police Service and our Innovation and Technology department, Virtual Police Response (VPR) allows residents to engage with an officer through video using a smartphone or tablet. An officer will view the crime scene, and determine if additional investigative or forensic resources are required to be dispatched.
VPR reduces the time from a report being filed to an officer being dispatched to the scene from approximately 114 hours to 14 hours, saving critical time in the investigative process.
"The Virtual Police Response system improves police response efficiency by bringing police 'eyes' to a crime scene allowing members to immediately assist victims of crime identify and preserve evidence of forensic value," said Inspector Cam Baldwin, Winnipeg Police Service.
Our innovation program has completed over 25 similar projects since launching in 2018. The program has generated over $1.4 million in savings, and helped to improve customer service and increase operational effectiveness.
"The Virtual Police Response project is an example of how innovation can be applied to civic challenges to find solutions that improve service and deliver value for residents," said Tyler Gooch, the City's Director of Innovation & Technology.
Last year, Winnipeg was named the world's most intelligent community by the Intelligent Community Forum, in recognition of many of our enhanced digital services and commitment to transparency through open data.