Winnipeg Fire Paramedic Service honours traditions while adopting new technology
Evolutions in firefighting improve safety and efficiencies
May 8, 2020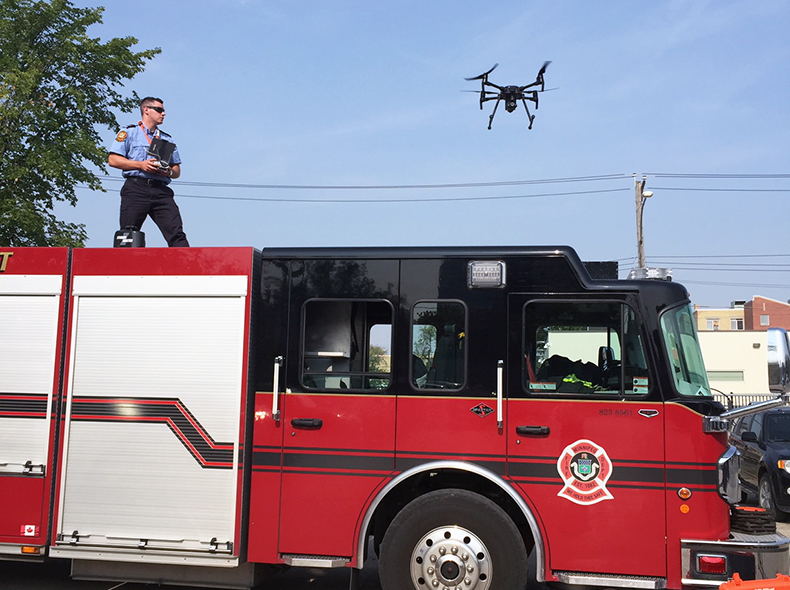 Firefighting is a career steeped in proud traditions. Some have quipped that the fire service is "100 years of tradition unimpeded by progress." In recent years the Winnipeg Fire Paramedic Service (WFPS) is disproving this adage as it adopts new technology with benefits rooted in scientific research making members safer and giving crews the ability to be more efficient.
"While our responders respect the history of our service, they are very keen to implement new technology, processes, and tools which help to improve the way they do their work," said WFPS Chief John Lane.
It was spring of 2018 when the service introduced its first Remote Piloted Aerial System (RPAS) into service. The RPAS, also known as a drone, is available to be deployed 24 hours a day, seven days a week, year-round to a range of calls. Equipped with a high definition camera and thermal imaging capabilities, it allows for safer, quicker, and more efficient responses to emergencies.
Since its deployment two years ago, the RPAS has been used at dozens of incidents, including structure fires, wildland fires, and water rescue calls.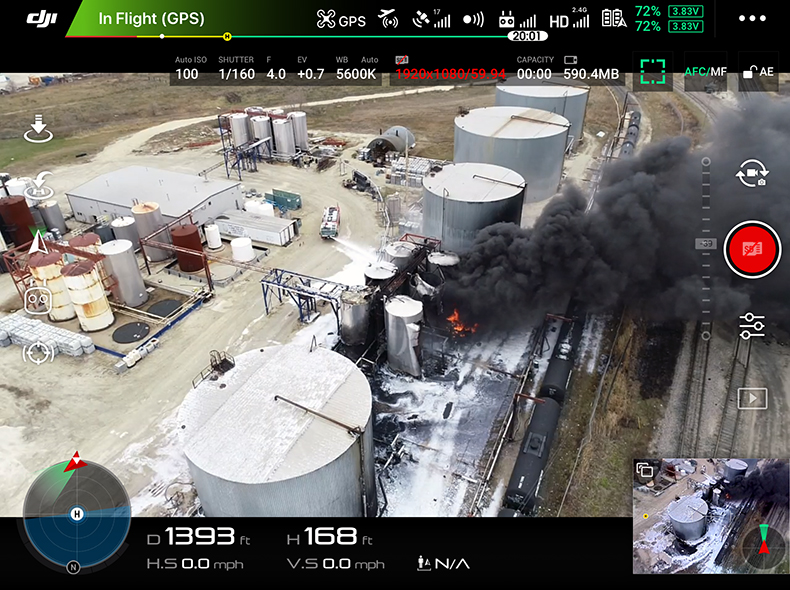 It has proven to be invaluable tool within the department as it offers crews an aerial perspective of a scene.
"It allows crews to see where the heat or fire is located making it safer for our members," said Scott Wilkinson, Training and Safety Equipment Project Manager.
Wilkinson added it also increases efficiency as it allows crews to resolve incidents more rapidly, reducing the consumption of fuel and water.
Another new tool recently made its way into the department's tool box. The WFPS is currently undertaking a pilot project to evaluate the effectiveness of the Flameguard X-Tinguish Fire Suppression Tool (FST).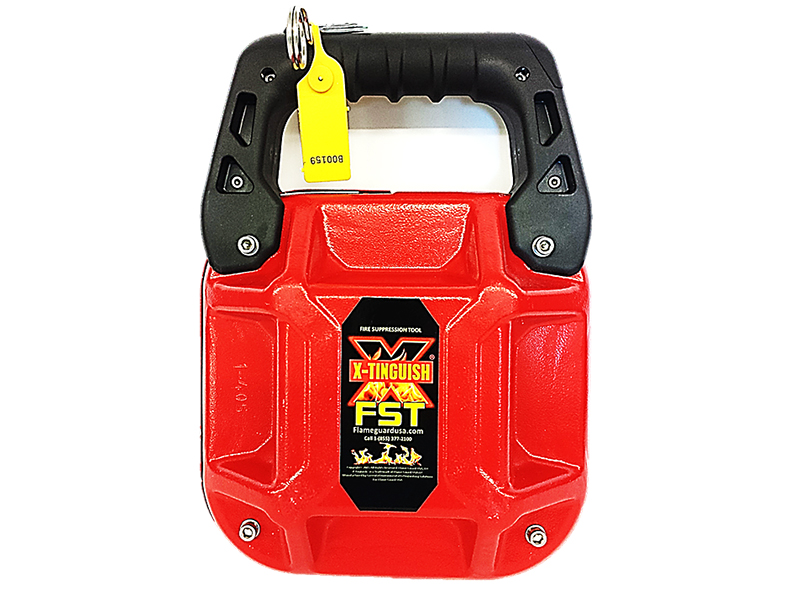 The FST is an aerosol suppression tool that can be used to knock down fires, significantly reduce temperatures, and prevent flashovers to allow safer access for firefighters. When deployed, the FST can reduce temperatures and disrupt fire propagation in a confined space, resulting in safer conditions for occupants and firefighters, as well as reducing water use and overall damage.
The tool is activated manually by pulling a pin which activates an electronic ignition system. An aerosol mist is generated which expands to flood the space and suppress flames within seconds. It was used by WFPS for the first time in early May at a fire on Elgin Avenue and Assistant Chief Ihor Holowczynsky reports it operated as intended.
"Safety is always our top priority. Our crews respond to a very high number of structure fires and we strongly believe this tool will increase crew safety," said Holowczynksy.
Improving WFPS members' safety is also the reason the department is moving away from traditional firefighting helmets, which are iconic symbols of the profession. Starting this year as the current standard-issue helmets reach the end of their 10-year lifespans, new helmets will be issued, which offer significant safety and performance advantages.
Chief Lane said  WFPS' proud history will continue to evolve, following industry-best practices and scientific advancements.
"It's important for us to stay on top of industry-leading practices and incorporate new technology. We are committed to providing the best service to residents and also offering our members the tools and resources they need to do their job as safely as possible."