The City of Winnipeg does not authorize door-to-door salespersons to perform water quality testing
Drinking water provided by the City meets or outperforms safety and quality standards
May 1, 2019
Having safe drinking water is essential for Winnipeg residents. That's why the City of Winnipeg takes several steps to ensure our water is safe.
"Crews monitor the water around the clock at the water treatment plant and pumping stations," said Renee Grosselle, Water and Waste Department's Manager of Environmental Standards.
Grosselle said the City does more water testing than is required by the province, and the safety and quality of the drinking water meets or outperforms provincial regulated standards.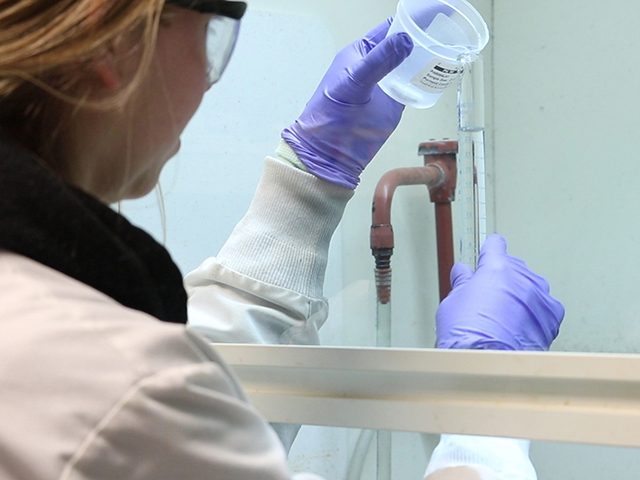 Grosselle wants people to know the City is aware some residents have been approached by private companies claiming to provide unnecessary and expensive water testing or treatment solutions.
She said these private companies use a variety of methods to convince homeowners to purchase expensive home water treatment or filtration systems.
If someone visits your home claiming to be a City representative, Grosselle said you should ask for photo ID before allowing them to enter your home. All City employees have photo identification. If you have any concerns about the identification, you should contact 311.