Updated population forecast and projections released
Information will be used to better inform strategic planning processes
July 11, 2022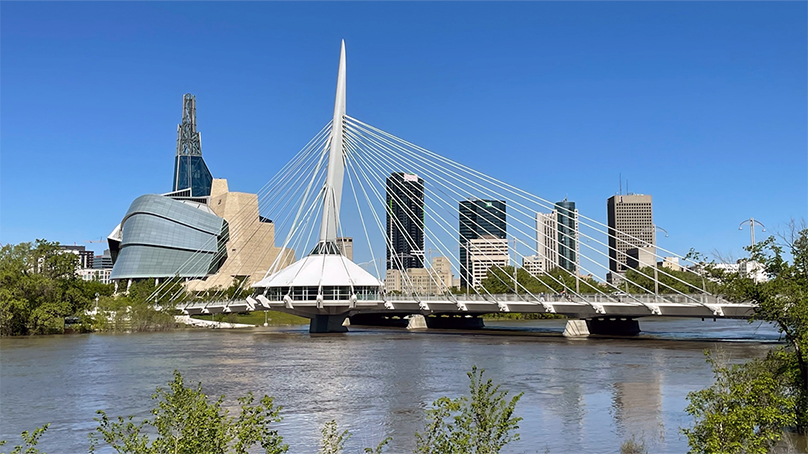 After Winnipeg's population showed a steady upward incline up until 2020, growth flatlined when COVID-19 severely impacted immigration into our city. It was a drastic change of pace from a city that had grown at an annual average rate of 6,500 people over the previous 20 years.
"Like many Canadian cities, population growth slowed or even declined throughout the pandemic due to a decline in the natural increase of population and a reduction in international migration because of travel restrictions," said Tyler Markowsky, City Economist.
The 2021 Census showed Winnipeg's population is 749,607, which is the highest our population has ever been.
Our Economic Research group has released new 2022 population estimates and 25-year projections as well as an updated data series in our Open Data portal for the Winnipeg Census Metropolitan Area (CMA) and the City of Winnipeg. These new projections illustrate the recovery in population growth anticipated in both the short and long-term future for Winnipeg and the metropolitan area.
A feature of our newest projections is the addition of low-case and high-case estimates, along with a baseline, that set out a range of possibilities for population change.
The updated population forecast shows that in a baseline scenario, the City of Winnipeg's population could reach 993,400 people and the Metropolitan Area reach 1.1 million people 25 years from now.
"We are now able to provide three population change scenarios that consider these factors, as well as historical trends," said Markowsky.
We will also be producing a 25-year forecast on an annual basis after previously producing a long-range forecast on a five-year cycle. In the past, we relied on projections from the Conference Board of Canada to determine its 25-year forecast. However, a new methodology using internal data and information provided by Statistics Canada will allow us to update its long-term projections each year.
The increased frequency of the long-term projection will provide better data to inform strategic planning processes, and the inclusion of a range of projections will enable long-term planning to consider and stress-test against future uncertainty surrounding population change.