Winnipeg Public Library plans special day for children on February 2
The 4th annual Take Your Child to the Library Day features free activities at all branches
January 28, 2019
If you are looking for something fun, free, and family friendly to do on Saturday, February 2, consider stopping by the Winnipeg Public Library. All branches will be celebrating Take Your Child to the Library Day.
"We have performers, craft, and activity stations," said Megan O'Brien, a Youth Services Librarian.
Activities will vary by branch and range from magic and puppet shows to musicians. There will also be two Read by Queens performances. French activities will also be available at Bibliothèque de Saint-Boniface.
Parents can also swap their children's library card for a special one designed just for kids. They come in English and French and feature a child-friendly design.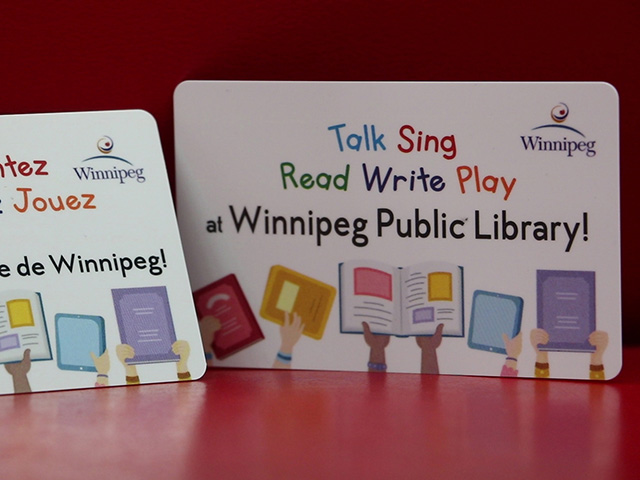 You can get a special library card for children on Take Your Child to the Library Day.
"Winnipeg Public Library has been participating in Take Your Child to the Library Day for four years now and every year we have had over 1,000 parents, children,  and caregivers and have given out hundreds of new cards ever year," said O'Brien.
Saturday isn't the only day with family-friendly activities. Every day there is a variety of free programming for all ages at library branches across Winnipeg.
"The materials we also offer at the library are changing all the time so we will have new books, new movies, new video games, and new computer resources available," said O'Brien. "Any day you come to the library there is something new."
A full list of programming can be found on the Winnipeg Public Library's website.