Spring Author Event helps writers put pen to paper
Free writing workshops, discussion offered June 7 - 8
June 5, 2019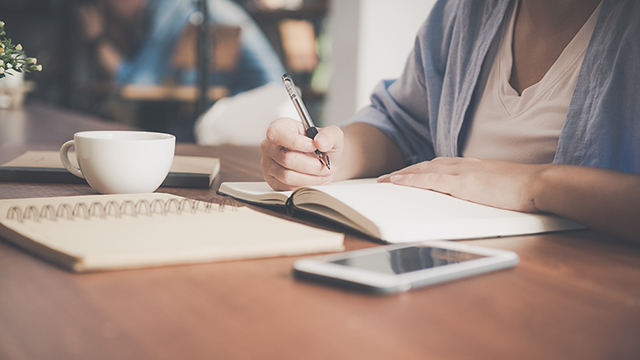 It's a boot camp packed with plenty of exercises, just without any of the sweating. The Winnipeg Public Library (WPL) is hosting two writing workshops on Saturday, June 8, 2019 starting with the Novel Idea Boot Camp.
The workshop, offered as part of the Inside the Writer's Mind workshops and panel talk, is aimed at writers who have a basic idea for a novel, screenplay, or play, and is run by author Andrew Pyper. He will work with participants to develop their idea through this interactive workshop.
The second event, What Colours Make Up Your Character?, is led by writer and psychologist Lydia Kwa. She will use psychological theories to help participants guide and inspire development of fictional characters.
Both workshops take place at Millennium Library and are free; however, they require registration ahead of time. This can be done through the WPL's website.
Pyper and Kwa will also be taking part in a reading and conversation on Friday, June 7, 2019 from 4:30 p.m. to 6 p.m. at the Carol Shields Auditorium at the Millennium Library hosted by local writer Jordan Wheeler. The authors will share their recent work and give the audience insight into their writing process.  The event is free to attend, no registration is required " just drop in.
 Inside the Writer's Mind panel event and writing workshops are held in partnership with the Winnipeg International Writers Festival and with funding from the Winnipeg Public Library Board.