Don't forget to read your water meter and submit readings regularly to avoid unexpected high bills
Residents are required to submit at least one accurate meter reading per year.
May 5, 2021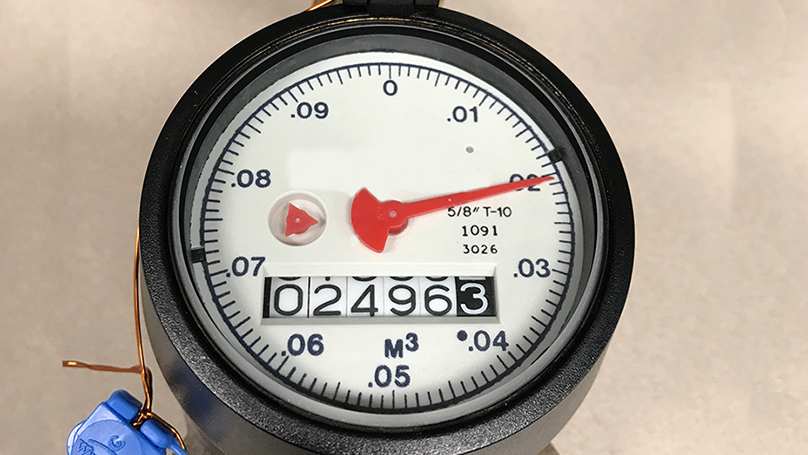 With in-home visits by water meter readers suspended due to COVID-19, it's more important than ever for residents to submit regular water readings.
"It's important to submit regular water meter readings so you only pay for the water you use," said Gilbert Fillion, Superintendent of Meters with the Water & Waste Department.
Residents will receive a meter reading reminder card in the mail when it's time to read their water meter.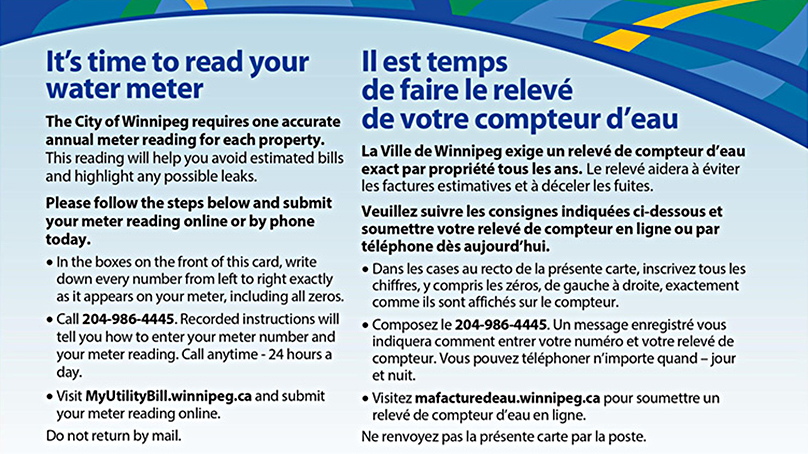 One accurate meter reading is required per year; however, residents are encouraged to submit readings four times per year to help prevent large 'catch up' bills in the future.
If a meter reading isn't submitted, residents are billed based on an estimate of how much water they used.  Once a reading is submitted, residents may receive unexpected high bills if the actual amount of water used for previous billing periods was higher than what was estimated.
Leaks in household plumbing can also go undetected if water meter readings aren't submitted regularly, which can add hundreds of dollars or more per year to a resident's utility bill.
Leak size - equivalent to openings of:

1/16 inch

1/8 inch

1/4 inch

Cubic meters per day
1 cubic metre = 1,000 litres
3
12
50
Cost per day* (2021 rates)
$14*
$57*
$238*
Cost per bill (2021 rates)
$1,285
$5,141
$21,420
To read your water meter, follow these steps:
Locate the water meter. They are normally found in basements or crawl spaces.
If there's a lid on the water meter, lift it so the face of the meter is visible. It should look similar to an odometer.
Write down all of the numbers from left to right, including all zeros and black number(s) at the end, if there are any.
Meter readings can be submitted by phone or online:
Visit MyUtility and click the 'Submit Meter Reading' button on the home page
Call our 24-hour automated water meter reading system at 204-986-4445 and follow the recorded instructions
Originally posted on May 1, 2020