A look back at the Queen's visits to Winnipeg
Queen Elizabeth visited Winnipeg six times with the first visit in 1951 and the final visit in 2010
September 8, 2022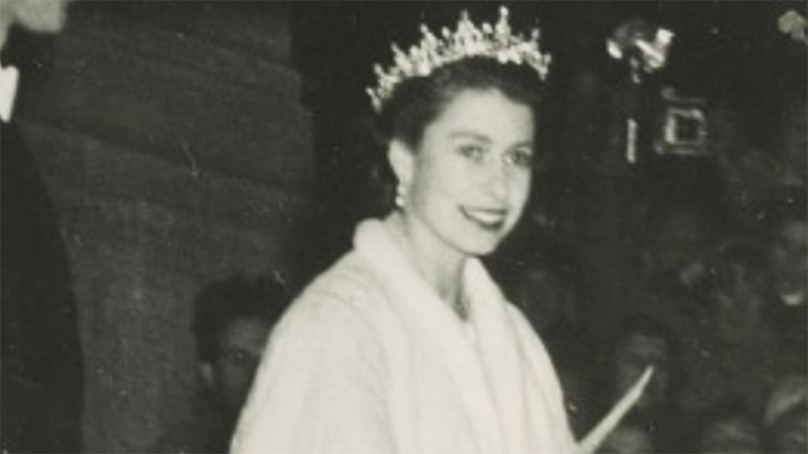 Queen Elizabeth II's reign spanned 70 years but her first visit to Winnipeg was before she even assumed the throne.
It was as Princess Elizabeth, Duchess of Edinburgh, that she visited Winnipeg in 1951 as part of her coast to coast Royal Tour with the Duke of Edinburgh, or Prince Philip. Photos in our archives from her stop in Winnipeg show her at City Hall meeting with Winnipeg Mayor Garnet Coulter, on the steps of the Legislature, as well as outside the former Paris Theatre on Provencher Boulevard.
She would return to Winnipeg as Queen in 1959. Stops on that Royal Tour included Queen Elizabeth II and Prince Philip meeting with Mayor Stephen Juba as well as visiting Assiniboine Park.
To mark the 100th anniversary of Manitoba's entry into Confederation, the Queen toured several cities and towns in the province, including Winnipeg, in 1970. She returned to Winnipeg 14 years later. Photos in our archives from her Royal Tour in 1984 shows her being greeted by Pearl McGonigal, Lieutenant Governor of Manitoba, Winnipeg Mayor Bill Norrie, and Premier Howard Pawley, among others.
It would be 18 years later, in 2002, before she would visit Winnipeg again. This time, she was accompanied by His Royal Highness to mark the Queen's Jubilee. Their final visit to Winnipeg was 2010, when the Queen and the Duke of Edinburgh were the first official passengers to arrive at Winnipeg's James Armstrong Richardson International Airport.
To mark the death of Her Majesty, Queen Elizabeth II, flags will be lowered at all City buildings and facilities (where possible) effective immediately until the day of the funeral, which is to be determined at this time.