From wading pools to grounds maintenance, we're looking to hire hundreds of seasonal positions
March 1, 2022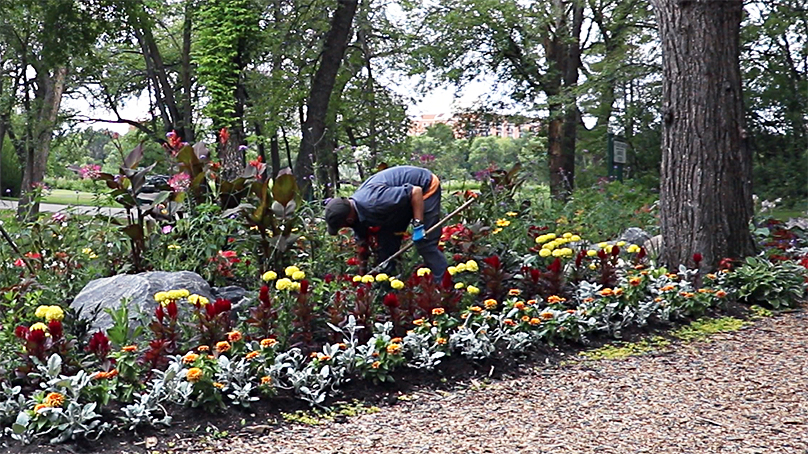 If you are looking for summer work and want to make an impact in your community, consider applying for a seasonal position with us. We have a variety of positions available.
Recreation Technicians
If you enjoy spending time with children, a Recreation Technician position might be what you are looking for. Every summer, we offer programming for preschool, children, and youth as well as operate several aquatic wading pool facilities. Around 200 Recreation Technicians, in addition to existing employees, are needed to make sure everything runs smoothly.
The positions are ideal for students who are looking for employment. A minimum of Grade 10 education is required; however, a Grade 12 or equivalent with experience is an asset. Emergency First Aid or higher and a valid CPR Level C certificate are also required.
While the overall position is a Recreation Technician, there are seven different job openings available, including Wading Pool Attendant, Youth Leader, Adapted Services Leader, Children's Leader, Pre-School Leader, Building Supervisor and Facility Monitor, and Equipment Loans and Equipment Delivery. The salary ranges from $11.95 to $16.95 per hour.
Interested individuals should apply online by visiting our HR careers page (posting #120674). Interviews will be conducted via phone or virtually, beginning in March, on a first-come basis.
Seasonal / Student Labourer
If you like spending time outside, consider applying for our Student Labourer or Seasonal Labourer positions. It is important to know that these positions can be physically demanding. Some of the jobs you might be doing include painting, grounds maintenance, and construction related tasks.
The Seasonal Labourer position typically works from April through October and can be recalled the following season. The start date for new hires would likely be in late April or early May.
Successful candidates for the Student Labourer position will likely start in May.
Search "Labourer" on our HR careers page for the postings available.
Part-time work
If you are looking for part time work, we are in the process of recruiting for 311 Customer Service Representatives. This is a great opportunity to gain experience in our workforce.
We are hiring up to 24 positions with paid training beginning in early May.
Additional jobs
We are always hiring for a variety of jobs. If you are looking for work, but the above descriptions don't appeal to you, make sure to check out careers page regularly to see what you can apply for.
We offer competitive salaries, benefits, and value diversity in our workplace. Indigenous peoples, women, racialized peoples, persons with disabilities, 2SLGBTQ+ peoples and Newcomers are encouraged to self-declare.