Time to Read book club podcast hits 50 episodes
First episode released in February 2018
March 4, 2022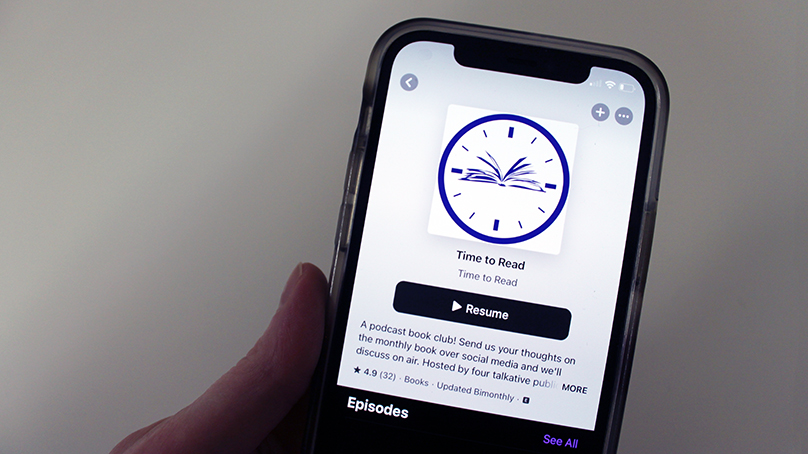 The Time to Read podcast is marking an impressive 50 episodes filled with good books and even better conversations. The milestone episode was released on Friday, March 4.
"We want to provide that book-club-on-the-go experience for people who love books and book clubs but don't have the time to join one themselves," said Dennis Penner, one of the founding members of Time to Read and ideaMILL Assistant at Winnipeg Public Library.
Launched by Winnipeg Public Library staff four years ago, each episode of the monthly podcast focuses on a particular book and listeners are encouraged to read the book and share their thoughts on social media or by email. Listener comments are then incorporated into the on-air discussion.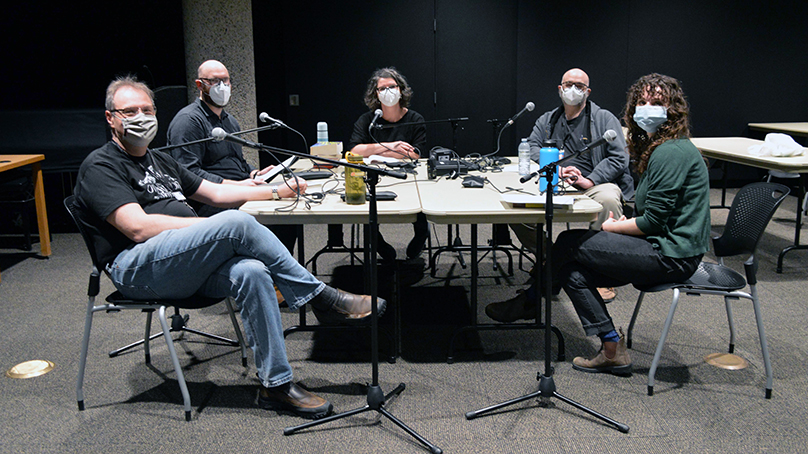 Earlier this year, Time to Read was named a finalist in the Best Podcast Series-Consumer category of the Canadian Online Publishing Awards. It was previously featured in Library Journal's list of Professional Listening podcasts and the team behind the podcast has served as panelists at a Manitoba Library Association conference.
The podcast has even caught the attention of some of the authors featured on the show. Margaret Atwood, Cory Doctorow, and Matt Ruff have all recognized the podcast on their social media accounts.
Making 50 episodes of a podcast is an impressive feat, and reaching that mark during COVID-19 has special meaning for the team. The team used video calls, voice recording software, and some creative editing, to maintain the conversational feeling despite not being able to be in the same room. They even recorded extra episodes highlighting some of the library's resources that are accessible from home.
"One of the things I am most proud of working on the podcast is how we were able to continue recording it even after the pandemic hit in March 2020," said Trevor Lockhart, Librarian at Louis Riel Library who is a part of Time to Read.
The team has a loyal community that tune in each month and encourage anyone interested in reading to tune in.
"We have some good books lined up over the next few months, and some special guests joining us for the discussions, and we're hoping our listeners will enjoy them as much as we do," said Penner. "My main hope is that we can continue interesting discussions around interesting books."
A new Time to Read podcast is released the first Friday of each month and can be listened to online or downloaded on a variety of podcast apps.