How to green your yard care
Tips for being environmentally friendly when doing yard work
June 19, 2022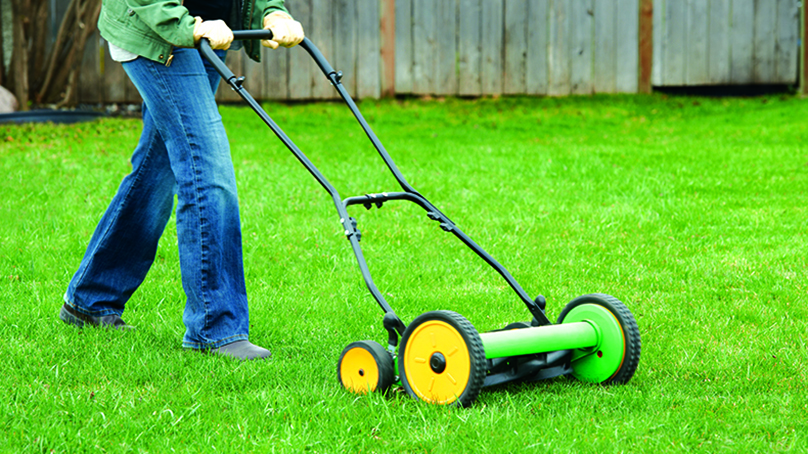 There are many ways to keep the environment in mind when taking care of your yard. Here are some ways you can keep your yard care green this summer.
Grasscycling
Grasscycling, also called mulching, is simply leaving the grass clippings on the lawn after mowing. The clippings quickly dry out, decompose and disappear, recycling nutrients back into the soil and your lawn.
You can use almost any type of lawn mower to grasscycle, just make sure you remove the bag. For an extra-green way to mow your lawn, consider using a reel mower, which doesn't require any gas, oil, or electricity.
Backyard composting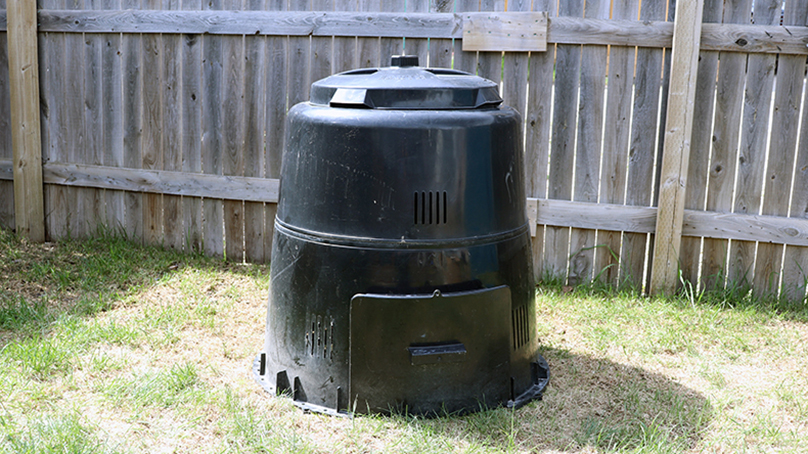 Composting is the natural process of breaking down organic material, such as kitchen and yard waste, to produce a nutrient-rich, soil-like material. The process works with the help of micro-organisms such as bacteria and fungi combined with air and moisture.
You can compost your yard waste, fruit and vegetable scraps, tea leaves, coffee grounds, and eggshells in your backyard and use the finished product to add nutrients to your garden and lawn.
Rain barrels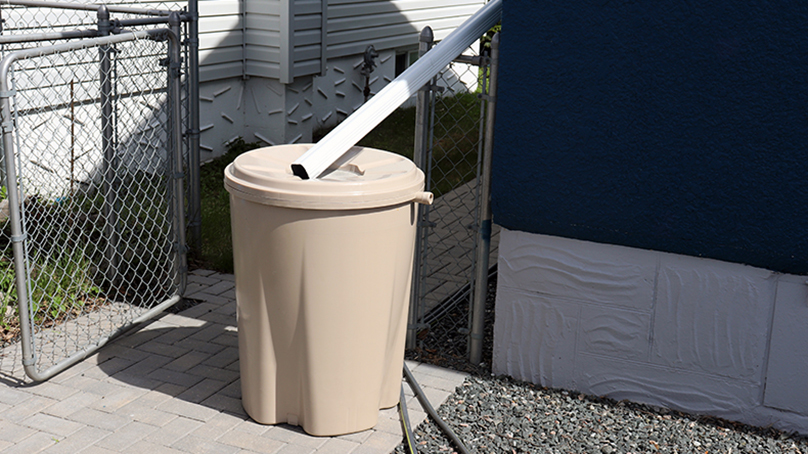 Set up a rain barrel under a downspout on your home to collect rainwater. You can then use this free source of water to water your garden and lawn.
Leaf and yard waste collection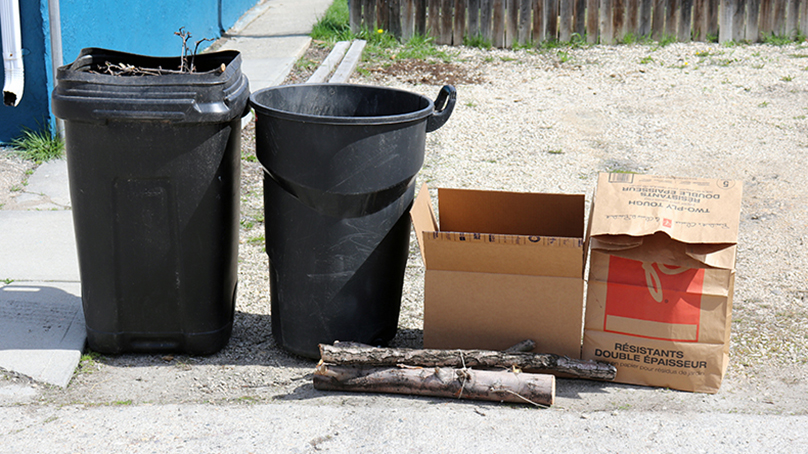 If you have too much leaf and yard waste to compost in your back yard, take advantage of our yard waste collection program. We will collect yard waste once every two weeks from April to November, weather dependent.
Yard waste must be placed out in paper yard waste bags, any reusable container without a lid, or cardboard boxes. Yard waste includes grass clippings, leaves, plants, flowers, and small tree branches (no more than 10 cm or four inches in diameter). Do not put your yard waste into your recycling cart as it ruins the other recyclables we collect and it can damage sorting equipment.
Large branches, logs, and stumps are too big for curbside collection but can be dropped off at any 4R Winnipeg Depot, as well as your regular yard waste.
Household hazardous waste recycling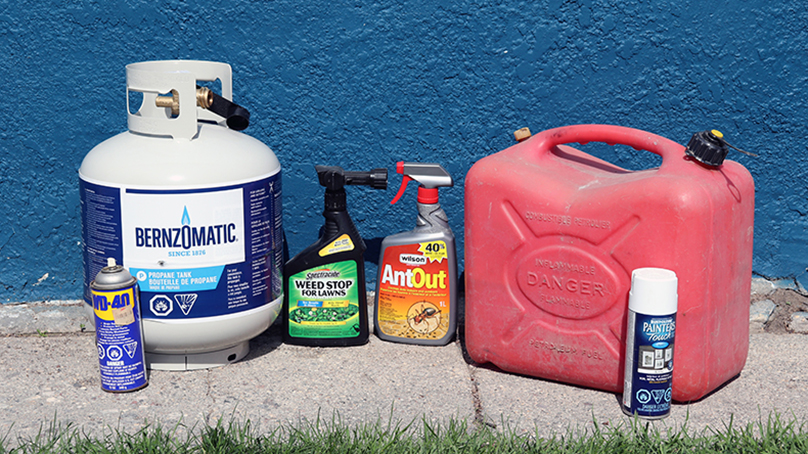 Household hazardous waste (HHW) is any product discarded from a home that contains hazardous chemicals indicated by a hazardous symbol. Some examples include insect and weed killers, paint, propane tanks, used oil, gasoline, and household cleaners. These chemicals should never be thrown in your garbage or recycling and never poured down the drain. You can drop off HHW, including the empty containers, as long as the materials are in original packaging with a readable label, at any 4R Winnipeg Depot for free, safe disposal. 
Other summer recycling tips
When taking care of your yard, it's important to remember what is accepted in our curbside recycling program:
Empty household containers made of plastic, metal, or glass
Paper and cardboard
When items that aren't accepted in our program are placed in the recycling, they increase costs, can ruin other recyclables, and end up in the landfill.
Common yard-care items we see that shouldn't go in your recycling include:
Plant pots (these can be dropped off at any 4R Winnipeg Depot, as long as they are not black plastic, inside or out)
Propane tanks (these can be dropped off at any 4R Winnipeg Depot)
Plastic soil bags and grass seed bags
Garden hoses
Originally posted on May 27, 2020